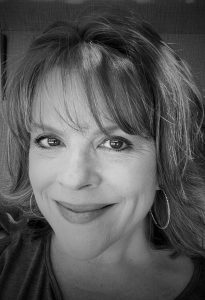 Lorna Eby is the Deputy Director for the Project Management Division at the Office of Systems Integration (OSI), which provides project management, contract management and operational services for some of the largest information technology systems supporting health and human services in California. Over her 20+ year career with the State of California, Ms. Eby has served in a variety roles spanning procurement and contracts, human resources and information technology. Prior to joining OSI, Ms. Eby served as the Chief Information Officer for the California Victim Compensation Board, where she was responsible enterprise-wide technology services in support of the Board's mission. 
Ms. Eby developed a heart for victim services early in her career, when she had the opportunity to serve as a Victim Advocate and Prevention Education Specialist for a sexual assault crisis center in Pierce County Washington, which at the time offered the only 24-hour volunteer crisis line in the region. In this capacity, she had the opportunity to directly support individuals whose lives had been forever changed by an act of violence and witness first-hand the positive impact victim compensation programs and victim services can have.
Ms. Eby has a Bachelor of Arts Degree in Sociology and Women's Studies from the University of Puget Sound in Tacoma, Washington.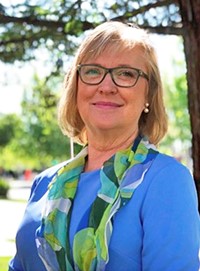 Mary Wray is currently serving as the Deputy Executive Officer of Administration for the Delta Stewardship Council in Sacramento, California, where she supports the scientific and planning efforts of the Council. Ms. Wray brings an array of skills and experiences to this role. She previously served as the Division Chief of the Political Reform Division at the California Secretary of State where she was responsible for directing all phases of the Secretary of State's political reform program; encompassing a broad range of highly visible, intricate, and sensitive lobbying and campaign reporting, publication, and compliance mandates affecting the public disclosure and regulation of lobbying and campaign activity in California.
Ms. Wray also served as the acting Administration Deputy Executive Officer at the California Victim Compensation Board where she oversaw restitution efforts and ensured that systems were in place to fully meet crime victim's needs. During Mary's 30 year career, she worked as a senior administrator and consultant for state and local governments, including the Sacramento Public Library and the City of Sacramento, as well as for the nonprofit and private sector.
Ms. Wray has Bachelor of Science and Master's of Business Administration degrees in Business and Accounting.
Cindy Hanneman spent 27 years working for the State of California, beginning as an auditor and then moving into administration. She held positions at both the executive and senior management levels with responsibilities including oversight of accounting, budget, information technology, human resources, training, contracts and procurement, and facilities. She has experience with both the auditing and administration of federal grants. In addition, her state tenure includes administration for victim service programs at both the California Victim Compensation Board and the Secretary of State's Office, Safe at Home program.
Now retired, Cindy and her husband enjoy traveling, spending time with their pets, volunteering at church, and performing public service. They have two lovely daughters, one in Granite Bay, California and the other in Boston, Massachusetts. Future plans include splitting time on both coasts as they are currently building a second home in western New York near their home town of Buffalo. Go Bills! Go Kings!
Cindy earned her Bachelor of Science degree in Business Administration (Accountancy) from California State University, Hayward (East Bay).
Financial records for HEART4Victims